Hi trippie, nice to meet you! I see you are a friend of Trippys?!! ;)
Hahaha, Welcome to AfterDawn.
although one might think your tripplite playing tricks on us Members.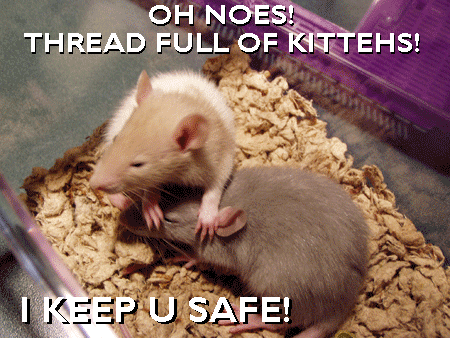 Hi, how are you today, whats with all the weird cat pics?
Thanks for the add:) mysterious woman;)
Hi, hows things with you?
I love your drawings Trippie, can you draw something for me? Please...... :)
Hello to the better Tripp half !
Hi Tripplina, how are you?
Awww, thats so sweet. Lovely pic Icanbe! :)
Thanks for voting on my pic! :)
Youre more than welcome of course. :) Hope all is well and youre treating your mom better than she deserves... hehehee. :D
My wings are white : )

Griselda
Hope you had agreat thanksgiving and a well deserved rest! antoinette:-)
Im good, how are you? :)

All set for christmas?
Yeah, slightly early, but i didnt start it! ;)
How ya doing?? Hope all is well and your ma is buying you all kinds of goodies for Christmas... hehehe. :D
merry xmas, have a great time:)
antoinette,
and all the best for 2009 xxx:)